Aeropress Able Disk FINE - FREE FREIGHT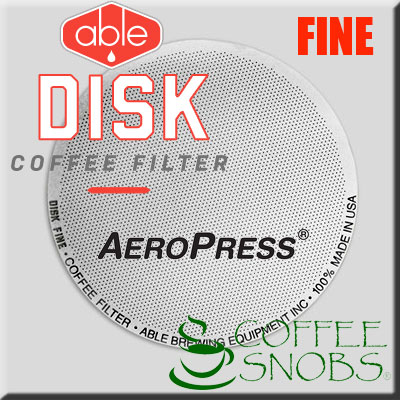 Aeropress Able Brewing Disk Fine Size.
This is the evolution of the original Coava coffee disk for the Aeropress.

It comes in two versions, the STANDARD and the FINE (we stock both).
The standard has larger holes, is slightly thicker making it a tad more durable to rough treatment.
The fine has smaller holes, is thinner and is the closest you can get to filter paper in a solid disc.

Both do a great job and the choice will be down to personal preference.

Stainless, reusable and easy to clean.
Free Freight and FairCrack donation included.
Unit weight:
50g
Price:
$14.00 each
Availability:
Available
FairCrack donation:
$0.50 per item
This item has free shipping!
If you would like to order this item, you will need to register or log in.