Yemen Mocha Selection Ismaili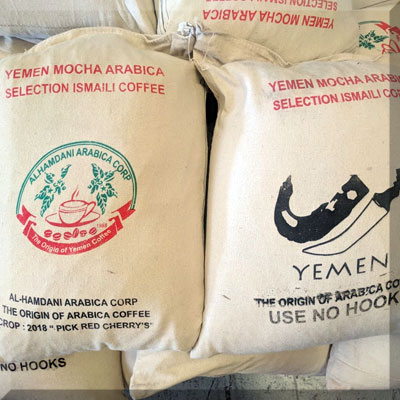 Yemen Mocha Ismaili -
It's no secret around here, this my "if stranded on desert island and you can only take one" coffee. Small beans which produce a surprising amount of chaff during roasting. This is the highest speciality grade from Yemen and it makes all the other regions pale in comparison. Perforated drum roasters will lose a few beans and probably get a few stuck in holes but the results are well worth it. In the cup you will get a viscous syrup of fat sultanas and spice and an amazing lingering flavour that will have you wearing a trail back to the machine for more.

This coffee took an amazing journey to get here and I think it's a bargain at $35/kg, enjoy!
| | |
| --- | --- |
| Unit weight: | 2.50kg |
| Price per kg: | $35.50 |
| Price: | $88.75 / 2.50kg |
| Availability: | Available |
| FairCrack donation: | $0.50 per kilogram |
If you would like to order this item, you will need to register or log in.