Cafe Culture Magazine Issue31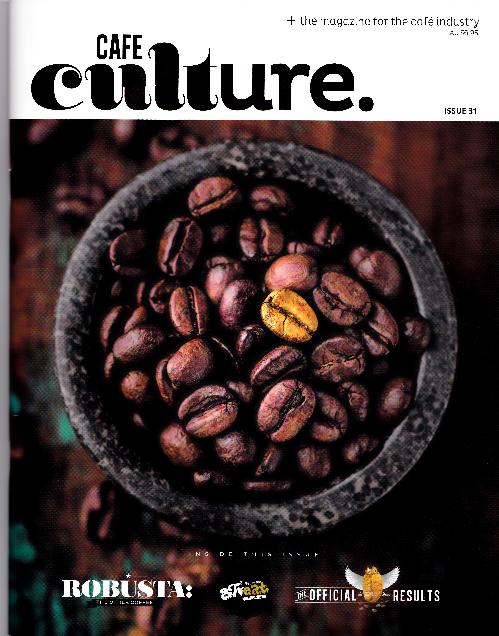 Cafe Culture Magazine Issue31

FREE
(plus a $5 FairCrack donation)

This is the 2012 Golden Bean Roasting Competition Special with stories and details on all the winners
(including CoffeeSnobs!)

Cafe Culture is Australia's Coffee Trade magazine full of new products and new ideas with a cafe bias. Distribution of this coffee magazine is into nearly every cafe in Australia.

Cafe Culture is now available in BeanBay and can ship with your order.
Unit weight:
350g
Price:
$5.00 each
Availability:
Available
100% of the purchase price of this item
will be donated to the FairCrack fund!
If you would like to order this item, you will need to register or log in.
Back to BeanBay - Browse other items in Coffee Magazines and Books