Jamaican Blue Mountain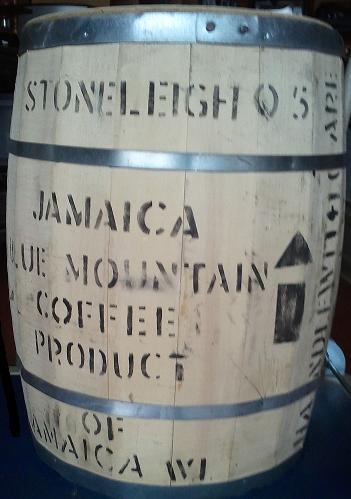 We have purchased a single barrel from the Stoneleigh coffee mill. Stoneleigh is owned by the Jamaica Coffee Corporation and is a new, state of the art coffee mill on the Blue Mountain producing the highest grade JBM available. This is one of the most expensive coffees in the world if you don't count the ones that come out of a critters backside. Is it worth it? I have always thought the JBM is overpriced but if you have never tried genuine Blue Mountain coffee then for less than $3 a cup you now can.

Due to minimum roast batch quantities we will only sell this in 2kg lots packed into 4 x 500g bags
(2.5kg of green bean yeilds 2kg roasted).

See if you can find 3 friends to share an order.
If you would like to order this item, you will need to register or log in.