Spare Thermocouple Probe Stainless Braid 25mm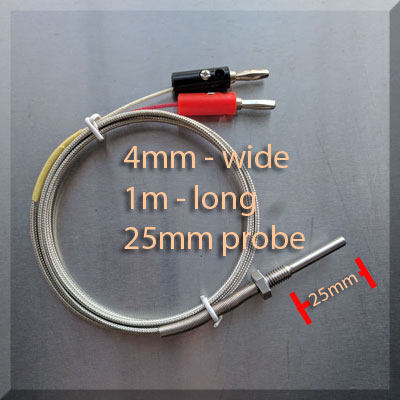 Stainless Steel thermocouple probe with Stainless Steel Braiding for less chance of melting during roasting.

4mm wide, 25mm long with a metric M6 thread for mounting, overall length is 1000mm

Thermocouple is suitable for the HeatSnob or previous CoffeeSnobs meters.
If you would like to order this item, you will need to register or log in.
Back to BeanBay - Browse other items in Coffee Roasters - Coffee Brewers