Fiefy's Latte Art - Organic @ Origin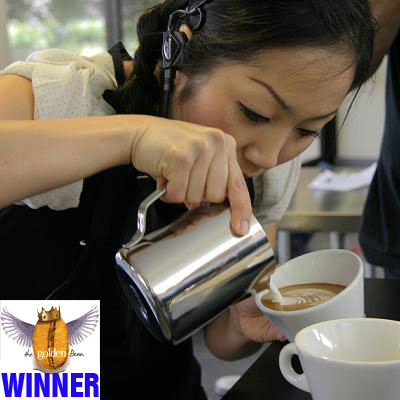 Fiefy's Latte Art Championship Blend which is called "Organic @ Origin".
This is the 100% organic blend that Fiefy used to win the 2011 South Australian Latte Art Championship. Great colour, excellent crema for art and very sweet and balanced in milk based drinks. The judges scored the taste higher than any other coffee on the day.

OVERALL WINNER 2012/2013 GOLDEN BEAN ROASTING COMPETITION

Your paid order will roast fresh and ship on the next roast date at the top of this page. Future roast dates can also be seen in the front of BeanBay.
If you would like to order this item, you will need to register or log in.
Back to BeanBay - Browse other items in Roasted Coffee - fresh roasted to order