Behmor Coffee Roaster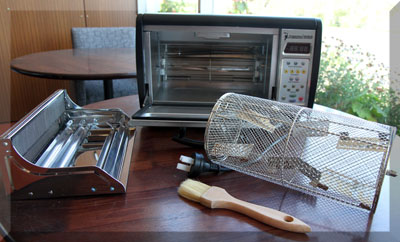 The Behmor 1600 Coffee Roaster is here!

Gold medal winning Roaster of the
2012 and 2013 Golden Bean
Espresso and Milk based Home Roasting categories.

Roast fresh coffee at home with this very easy to use roaster.
Australian approved, Australian delivery, local parts and service

CoffeeSnobs member package includes:

* free shipping to any Australian address *
* we will select and include 2.5kg of green beans to get you started *
* $5 FairCrack donation *

NOTE: Due to extraordinary high sales over the Christmas period this very popular roaster is currently sold out.
We have more on order and can email you when they arrive.
Drop an email to: andy@coffeesnobs.com.au to get added to the (free) wait-list.
Unit weight:
13.80kg
Price:
$398.00 each
Availability:

SOLD OUT

This item has free shipping!
If you would like to order this item, you will need to register or log in.