Fiefy's Barista Blend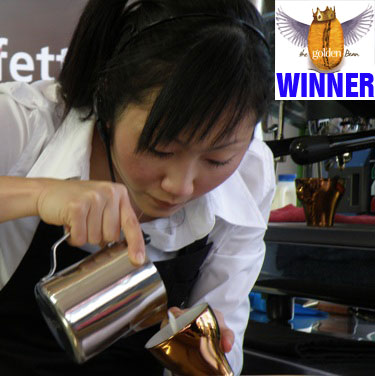 Fiefy's Blend. This coffee has been developed between Fiefy and CoffeeSnobs over a ten month period of cupping, pouring and sampling dozens of different single origin beans and seeing how each worked best. Then the selected blend components were mixed until the we had the perfect balance of flavour, body, acidity and crema perfect for competition.

Fiefy won the South Australian Barista Championship (2010) using this and went on to come 6th in the Australian Nationals and then a few weeks later she was 1st Runner-up in the National Thailand Barista Championship. Fiefy is one of our greatest baristas and we are very proud that she has chosen to use CoffeeSnobs as her roaster.

OVERALL WINNER 2012/2013 GOLDEN BEAN ROASTING COMPETITION

(please note: due to the complexities of the blend this is only available as minimum 1kg lot)

Your paid order will roast fresh and ship on the next roast date at the top of this page. Future roast dates can also be seen in the front of BeanBay.
If you would like to order this item, you will need to register or log in.
Back to BeanBay - Browse other items in Roasted Coffee - fresh roasted to order