DECAF - Wow!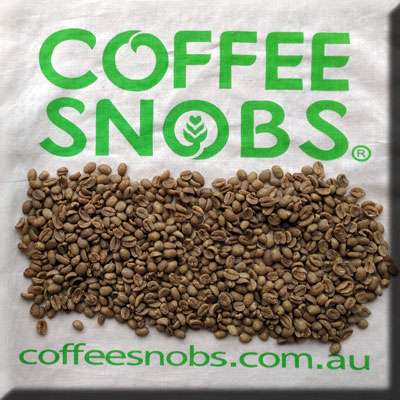 DECAF - Wow!
Working closely with the Swiss Water team we have developed a custom Swiss Water Process Decaf that is as close to Espresso Wow as we can get. You will stun your friends and family when you tell them this good bodied, whole palate balanced coffee is a decaf.

Roast by temperature, not colour and just before second crack for best results.

Order fine print:
* You can always track the order status under "My Previous Orders" tab to the left.
* If humanly possible, your order will always ship the same day we actually receive payment from your bank (which is never the same day you pay).
* We recycle returned cotton bags so you might get the current logo or the original one, the logo has nothing to do with the age of the beans inside.
* Process with care, this is a natural raw product from coffee origin and may contain sticks, stones and other items that you won't want in your grinder or coffee machine.
* The CoffeeSnobs forums are a great place to share and learn what other roasters are doing with this bean but experimentation to suit your own taste is always best!
| | |
| --- | --- |
| Unit weight: | 2.50kg |
| Price per kg: | $15.00 |
| Price: | $37.50 / 2.50kg |
| Availability: | Available |
| FairCrack donation: | $0.50 per kilogram |
If you would like to order this item, you will need to register or log in.