Yemen Qishr (Coffee Fruit Tea)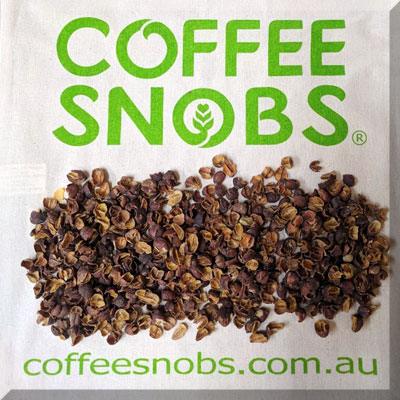 Yemen Qishr is the coffee cherry and parchment that is removed from the outside of the coffee seed (bean) and dried. A very traditional all-day drink in Yemen and neighbouring countries, it's very rare in Australia but available here now.

Directions: 1-2 heaped teaspoons per cup, simmer on the stove at 80C or boil the kettle and pour it into a teapot. Leave for 5-8 minutes.

Can be drunk hot like tea or later chilled and drunk as an iced tea. Sweet, fruity and very clean finishing.

150g (average weight) packed in a funky Tea Tisanes triangle tin.
If you would like to order this item, you will need to register or log in.