India Elephant Hills Peaberry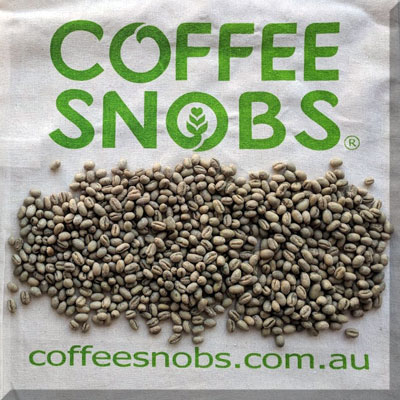 Indian Elephant Hills Peaberry. This coffee hails from the same Thalanar estate as the Elephant Hills AA comes from.

Peaberry coffees are unique in that all the beans are rounded, not the traditional "flat" bean you associate as a coffee bean shape. As a rule, peaberry coffees always taste sweeter than their flat bean cousins, I don't understand why and it might be due to the development time on the tree or the different way they roast.

This is really well processed and sorted and produced a good bodied, sweet coffee that works well in all coffee drinks. Enjoy!
| | |
| --- | --- |
| Unit weight: | 2.50kg |
| Price per kg: | $11.00 |
| Price: | $27.50 / 2.50kg |
| Availability: | Available |
| FairCrack donation: | $0.50 per kilogram |
If you would like to order this item, you will need to register or log in.