China Yunnan Pu erh Tuo-Cha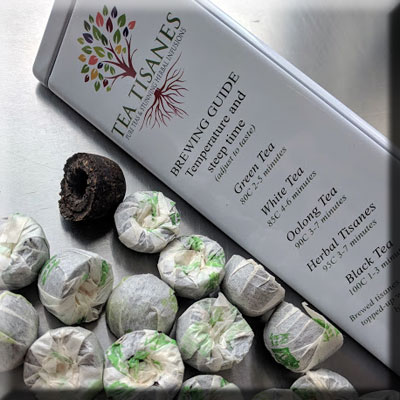 China Yunnan Pu erh Tuo-Cha
This unique tea is one of the most prized and most gifted in China. It's aged, fermented
and then compressed into little bowl/mushroom/birds-nest shaped blocks (Toucha).

In studies, it was shown to raise good cholesterol and lower bad cholesterol and some people claim its good for weight-loss but that's not the reason most people drink it, it's the flavour.

Individually wrapped servings for one or two cups although it's common to reuse the tuocha more than once in a teapot or plunger.

200g of this Puerh Tou-Cha (roughly 46 bowls) and it's shipped in the equally unique triangle Tea Tisanes tin. A great gift or just something special for yourself.
If you would like to order this item, you will need to register or log in.