Roasted Sample Pack - RTFN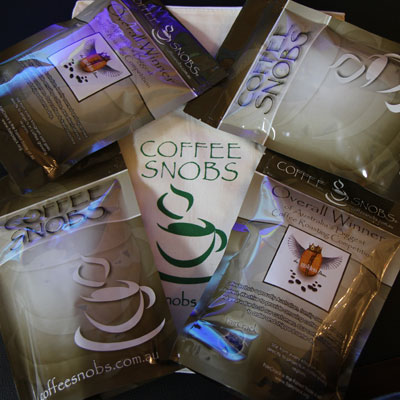 Like a CoffeeSnob Show Bag, the Roasted Sample Pack contains a random selection of 4 x 250g freshly roasted beans in one-way foil valve bags packed in zipper natural cotton bag.

Makes a great gift or can be used to experiment with a range of our coffees.

These are only available as whole bean to ensure optimal freshness (not ground).
All will have roast dates within the previous week (never stale!)

RTFN - Ready to Freight Now.
This was roasted on the most recent roast day, if you are in a hurry and can't wait till the next one in the calendar (to the left) then we can ship these out Monday to Thursday.
If you would like to order this item, you will need to register or log in.
Back to BeanBay - Browse other items in Roasted Coffee - ready to freight now