ROBUSTA Indian Monsoon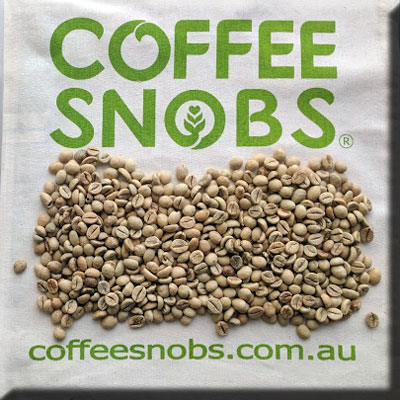 ROBUSTA Indian Monsoon is a unique coffee.
While I do know a couple of people that love it as a single origin it's really best suited to bolding-up and Italian espresso blend.

The robusta beans are left in drying racks through the monsoon season resulting in light weight, large beans that are more balanced in the cup.

It takes a fair bit of extra heat during roasting and expect a long roast too. Heavy gelatinous crema produced by this and it can turn any blend into the taste of Italy.

Due to the physical volume and light weight, these are sold in 2kg lots.
| | |
| --- | --- |
| Unit weight: | 2.00kg |
| Price per kg: | $8.50 |
| Price: | $17.00 / 2.00kg |
| Availability: | Available |
| FairCrack donation: | $0.50 per kilogram |
If you would like to order this item, you will need to register or log in.