250g Coffee Bags (lots of 10)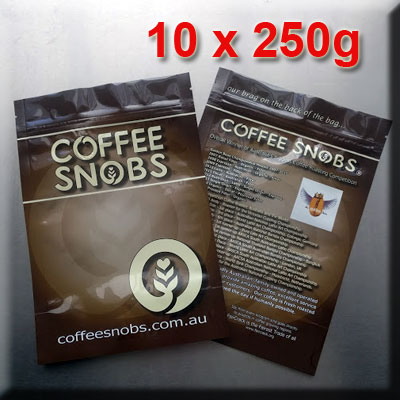 Highest quality 250g Stand-up Foil Valve Coffee Bags
ZIP lock closure and degassing valve in the O of Snobs.

Same bags that we use at the Snobbery.

Pack of 10 bags inc GST.

Can be washed and reused many times before they eventually become too secondhand.

Expensive to freight on their own, but might fit in the spare space of an order.
If you would like to order this item, you will need to register or log in.