Aceh Danau Laut Tawar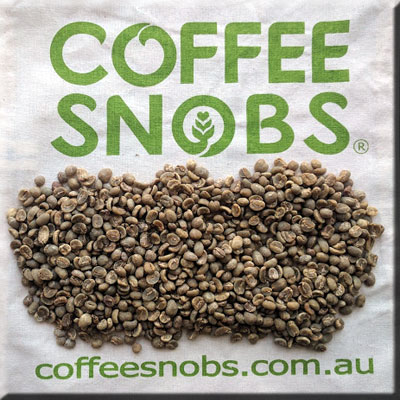 Aceh Danau Laut Tawar is a naturally processed and sun-dried coffee grown in the Northern highlands.

Being wet hulled it holds a deep blue green appearance and because it hasn't been size sorted so expect everything from small to elephant sized beans. Roasting is best with a slower profile to allow the moisture to equalise across the range of bean sizes.

Roasted in the darker ranges (CS9-CS10) it produces a fat bodied, cocoa and fruit-cake style coffee and is excellent as a single origin double espresso or in milk based drinks.

Another stunning Indo coffee that will work as a single origin or a big fruity bodied base to your blending.
| | |
| --- | --- |
| Unit weight: | 2.50kg |
| Price per kg: | $12.50 |
| Price: | $31.25 / 2.50kg |
| Availability: | Available |
| FairCrack donation: | $0.50 per kilogram |
If you would like to order this item, you will need to register or log in.