Porlex Hand Coffee Grinder - MINI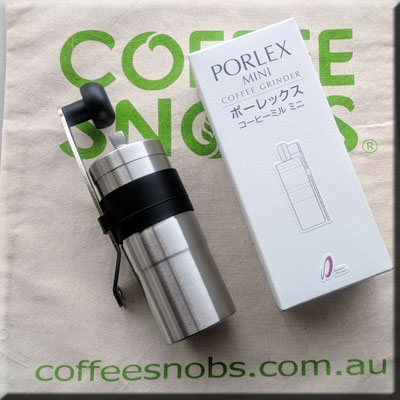 The Porlex hand coffee grinder is compact and built of stainless steel.
It uses a ceramic burr set which will stay sharper and run cooler than metal burrs and won't rust when left idle.

The handle is removable and it packs well in your camping gear, in a back pack or your briefcase to go to work. Pair this hand grinder up with an Aeropress and you have a go-anywhere, light-weight, fresh coffee kit that just needs hot water.

Don't get sucked into evilbay copies, grey imports and old stock, this is the newest model of the Porlex mini at a super CoffeeSnobs member price.
If you would like to order this item, you will need to register or log in.
Back to BeanBay - Browse other items in Coffee Roasters - Coffee Brewers