Roasted Sample Pack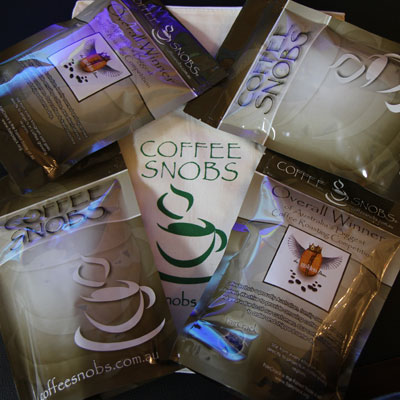 Like a CoffeeSnob Show Bag, the Roasted Sample Pack contains a random selection of 4 x 250g freshly roasted beans in one-way foil valve bags packed in zipper natural cotton bag.

Makes a great gift or can be used to experiment with a range of our coffees.

We will attempt to ensure that they come from different regions so you can try your hand at home blending or just sample and enjoy each coffee for what it is. These are only available as whole bean to ensure optimal freshness (not ground).
All will have roast dates within the previous week (never stale!)

If we have already sold all the packs from the previous roast then your paid order will roast and ship on the date at the top of this page. You can also check the "ready to freight now" section of the site to see if we have any available now.
If you would like to order this item, you will need to register or log in.
Back to BeanBay - Browse other items in Roasted Coffee - fresh roasted to order