Mexico el Triunfo Arabigo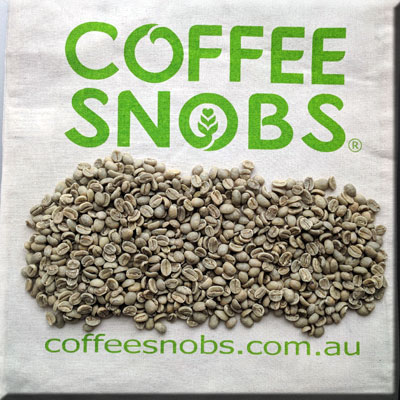 Mexico el Triunfo is an old growth heirloom varietal called Arabigo and is well washed and processed bean but not size graded. Closely related to Typica the Arabigo is a bold coffee in the cup with a touch of acidity, great body and a dose of spicy savoury flavours on the finish. Roast slowly to a CS10 to get a stunning spiced cocoa espresso or faster roasts for a bright, crisp finish similar to the very top Kenyans.

Mexico el Triunfo Arabigo is the bean that Zed won the 2012-2013 home roasting section of the Golden Bean competition with, it was also the "secret" control bean of the 2016 Golden Bean Home Roasting Competition and we have just landed the new crop and it works a treat. Enjoy!
| | |
| --- | --- |
| Unit weight: | 2.50kg |
| Price per kg: | $12.50 |
| Price: | $31.25 / 2.50kg |
| Availability: | Available |
| FairCrack donation: | $0.50 per kilogram |
If you would like to order this item, you will need to register or log in.