Rwanda Nyungwe A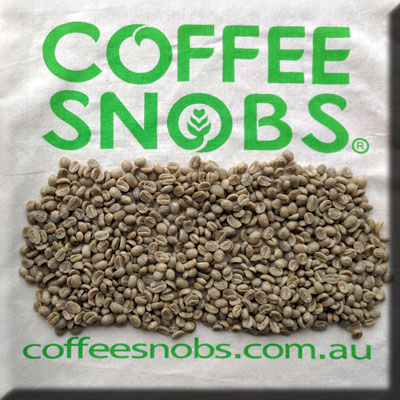 Rwanda Nyungwe A is a high altitude coffee grown in high rainfall area. Good sized beans, super clean washing and very well sorted. Really easy to roast this and it's a true cocoa bomb roasted to early CS10 on a long slow profile. Big bold coffee flavours pull this through tall milk drinks with ease. Excellent as a single origin, equally useful in a blend to fatten-up a soft coffee.


Order fine print:
* You can always track the order status under "My Previous Orders" tab to the left.
* If humanly possible, your order will always ship the same day we actually receive payment from your bank (which is never the same day you pay).
* We recycle returned cotton bags so you might get the current logo or the original one, the logo has nothing to do with the age of the beans inside.
* Process with care, this is a natural raw product from coffee origin and may contain sticks, stones and other items that you won't want in your grinder or coffee machine.
* The CoffeeSnobs forums are a great place to share and learn what other roasters are doing with this bean but experimentation to suit your own taste is always best!
| | |
| --- | --- |
| Unit weight: | 2.50kg |
| Price per kg: | $12.00 |
| Price: | $30.00 / 2.50kg |
| Availability: | Available |
| FairCrack donation: | $0.50 per kilogram |
If you would like to order this item, you will need to register or log in.