Behmor 1600 Plus - Coffee Roaster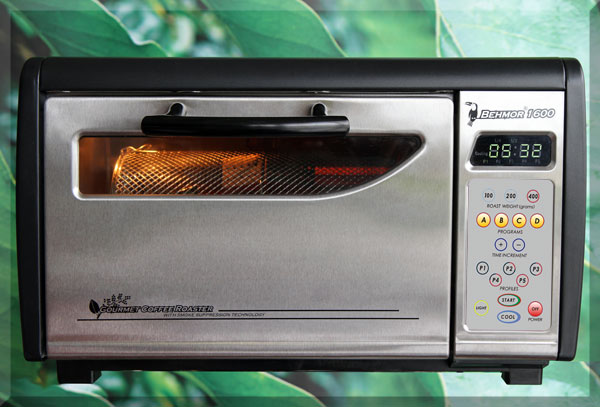 Behmor 1600 Plus
The best home roaster just got better!

The "1600 Plus" roaster has all the same features and automatic roast profiles of the original Behmor
with the new addition of manual control override, drum-speed selection and even more functions for
those that need it.

NEW:
Manual element control 0%, 25%, 50%, 75%, 100%
2 selectable drum speeds.
Side wall temperature
Exhaust Temperature
"Rosetta Stone" time reset at first crack.

FREE - 2.5kg of green beans (our selection).
FREE FREIGHT - anywhere in Australia
$5 FairCrack donation

### NOTE ####
Free freight is only for the roaster, if you add anything else to the order BeanBay will
charge you normal freight for the additional items. If we can ship it in with the roaster
we will credit the freight cost difference and it will come off any future order at the checkout.
Unit weight:
14.50kg
Price:
$495.00 each
Availability:
Available
FairCrack donation:
$5.00 per item
This item has free shipping!
If you would like to order this item, you will need to register or log in.