CoffeeSnobs Shopping Bag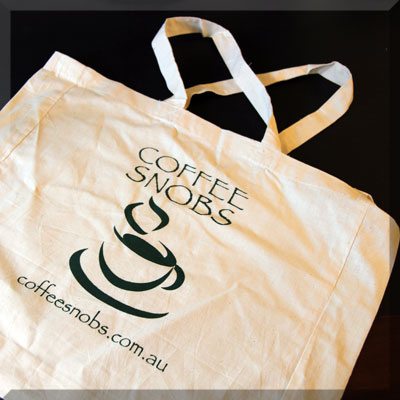 This is the CoffeeSnobs large cotton shopping bag.

We have had many requests for this to be made available so that
people can add items to build their own gift bag with their own
selection of tea, tisanes, coffee and accessories.

Made from natural cotton, this large bag with strong handles is a
far better "green" shopping bag than the commercial plastic ones.
If you would like to order this item, you will need to register or log in.